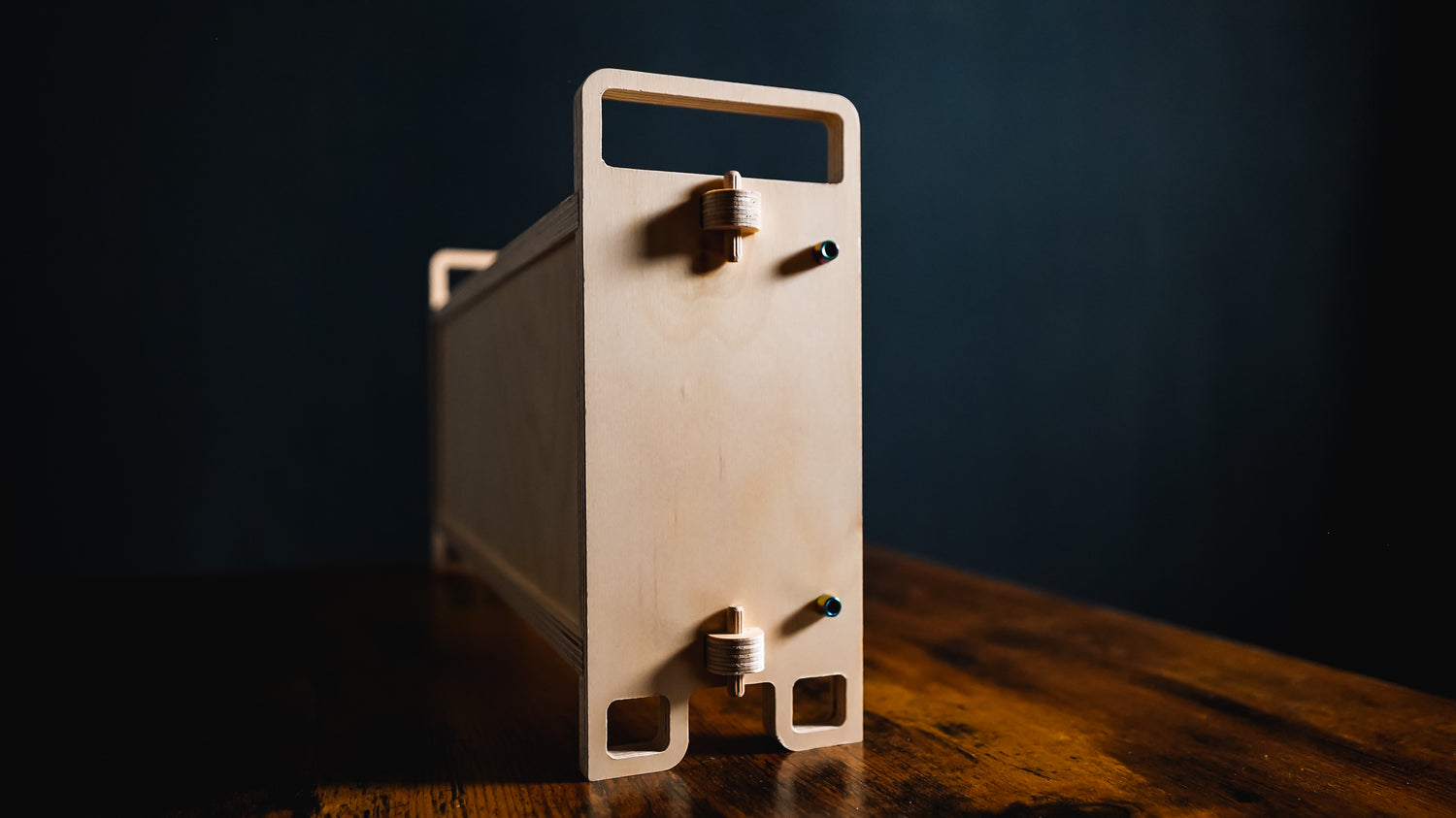 n-1
Eurorack Modular Case
Introducing the n-1 case, a sleek, thoughtfully designed Eurorack modular case for sound and music makers. Our flat-packable case interlocks and slides together, requiring no tools to assemble. Later in the year, we will be launching a range of accessories that will provide further versatility to the n-1 case. These add-ons will allow you to customize your case to suit your unique preferences, ensuring it remains an adaptable companion on your evolving musical journey.
Available in two sizes: 48HP x 3U and 84HP x 3U
What's in the box?

12mm plywood frame
3mm plywood back
4 dowel pins
1 pair of aluminum rails
M5 hex socket screws
M3 rail slide nuts
mystery stickers!

*case is unpowered, giving users the freedom to choose a panel-mounted power supply or adapt an internal power option.

About us

Null Modular was founded with the goal of creating products for sound and music makers that resonate with users like a trusted friend. To achieve this, we strive to thoughtfully balance function with wishlists. The result is a design sensibility that is minimal, playful, familiar but a bit peculiar. We design all our products in Los Angeles, while prototypes and manufacturing takes place in-house from our workshop in Costa Mesa, California. Our meticulous attention to detail has helped us develop a cult following stretching from Los Angeles to France.

Tag and follow: @nullmodular #n1 #nullmodular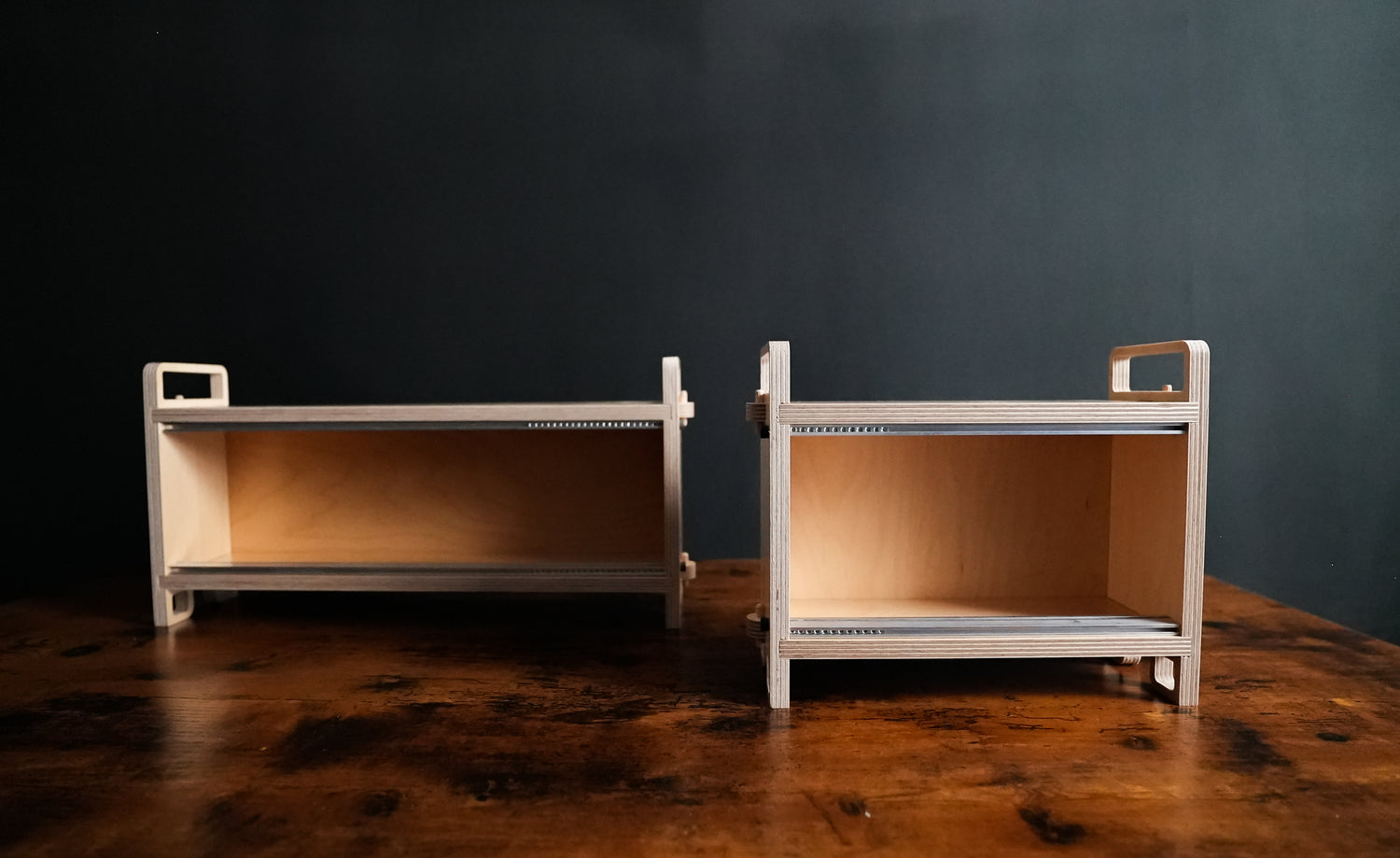 "The modular synth community appreciates the tiniest of details. We take that to heart when designing and fabricating our cases."
- Meghan Hui, Founder